When I heard that moving and changing jobs were two of the items in the Most Stressful Life Events, I decided hey…I'll do both at once.
To those of you who pull up roots and move across the country, kudos to you.  That seems like a lot of fun (said no one, ever).  Your accomplishment almost makes me feel badly for complaining about my semi-local move.
Almost.
Now, I decided in all of my wisdom to take the new job first, and commute back and forth while arranging my physical move.  Why not?  How can it possibly be bad to slide into my new position, over an hour away, while trying to arrange moving companies, downsize my belongings, and pack for the move?
First, let me say that I am moving from an area with high tourism this time of year.  Second, let me say, I hate tourists.  Thank you, young family in the mini-van, for playing something on your car DVD player that I could watch while stuck in the bumper to bumper traffic during my commute.  Thank you, as well, Mr.  Older Gentleman in the baseball cap for keeping me safe by refusing to drive at the speed limit.  And a special thanks to all those who somehow manage to crash their cars so perfectly that all travel lanes are blocked in all directions, at rush hour.
And did I mention that I live over a bridge? Not in the troll variety, but definitely in a pain-in-the-ass variety. As in a bridge that is the only way in and the only way out of my little piece of hell. Picture this, if you will, 10 to 12 toll lanes spread across an expansive highway, chock-full of vehicles as far as the eye can see, who, once through the toll lanes, ALL must merge down into two – count them, people, two! — tiny bridge lanes. It goes about as well as you would think. Fun and games, people, fun and games.
And let's not forget the truckers … all of whom seem to travel at the same time (I mean, really!?) and all of whom, instead of coordinating their driving so that they all make their way through one end of the toll entrance or the other (I don't care which, just pick one!) would rather spread out into numerous lanes across the vast sea of traffic and then, using their sheer size and apparent disregard for simple etiquette, squish whole lanes of vehicles into an untraversable funnel that keeps everyone involved from moving forward.  What did I say above? Fun and games. I honestly think that if people truly knew how to take turns AND if trucks could please, for the love of God, just follow each other through the toll lanes, that traffic could be eradicated on the Bridge I hate so much. As it is, it's like trying to pour mud through a pinhole.
When I finally complete my hour long, now turned three hours long, trip to the House of Forgotten Boxes, I need to organize, scrutinize and itemize my belongings before stuffing them all in bags with sticky notes that say, "Dining room," "Bedroom," and "Who cares?  I should have tossed this out years ago."  I believe my belongings multiply in direct proportion to how many hours I have spent driving. Seriously, it's true.
It's amazing the things you convince yourself to keep when you are moving. What should be a purge instead becomes a stroll down memory lane.  "Awww, the receipt from that one store I went to that one time somewhere I don't quite remember, three years ago.  Better keep that, I may need to return whatever the hell this was." "Look, it's my Halloween costume from sixteen years ago.  I can use this again someday."  "It's my favorite Crocs!  Ummm…okay, never mind, I can throw these away."
My new job is great, and the people are fantastic.  I feel a little lost when they discuss local adventures; I feel that I almost understand, but then they throw some twist in there that makes me do a Google Search later.   "Let's get crabs at Dave's after work, his lawn mower opened that chicken egg last Christmas."  I nod and smile.  I may even try to act like I know.  "Ah, yes, Dave certainly did pick that oyster out of the chimney." Blank stares follow, and they all talk about me over the water cooler at lunch.
I haven't learned the shortcuts of my commute yet, either, and when people ask how I get to work they offer all sorts of useless advice.  "Oh, you should have turned at that snowball stand on the west corner of the dirt road."  One day I'll get it, but for now, I am lost in every way.  And that's just the commute.
At work, in my new building, I am convinced that people randomly switch floor stickers in the elevator.  I find myself wandering around the rooftop looking for the printer, or down in the basement with the janitor, who, as it turns out, is a lovely person despite his overall serial killer-like vibe. He gave me a wonderful recipe for salmon fritters.
At home, I am surrounded by boxes that clog once familiar doorways, causing me to get lost in my own house, which is saying something considering the size of this house (have you seen my house? It's small … as in tiny, like Jerry's mouse-hole tiny).  I haven't seen the kitchen in a week, but my daughter tells me it is still there.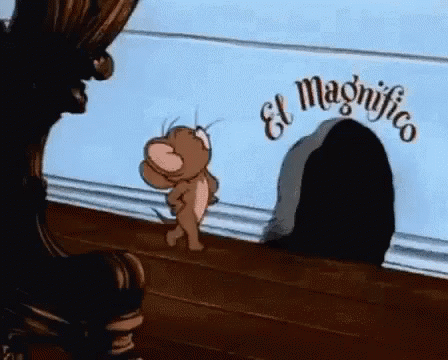 I have been on the phone for about three weeks trying to schedule my new cable in my new house, and I have been assured a cable worker will be at my new home sometime between now and December 23, 2022.  Somehow, my mail has been getting lost.  At least, that's what I've been telling the bill collectors, but I'm not sure how much longer they will keep buying it.
As stressful as all this is, I know it will be worth it in the end to be settled in my new home and job.  But for now, I believe I may have crossed through the third gate of Hell.
And obviously, I can't find my way back.